Geodetic structure offer m. 30 x m. 60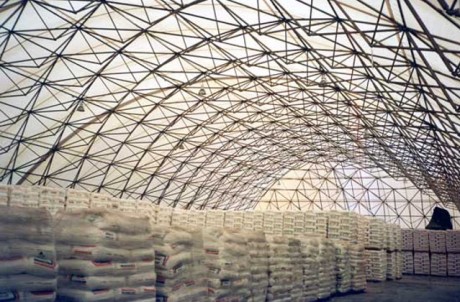 Provision of reconditioned geodetic spatial reticular structure of dimensions m. 29,80 x m. 59,70 with calculation report for area III of construction with decennial guarantee of the structure.
Price: 76.200,00 € + VAT
N.B.
Possibility to supply new cloth of the dimensions of the structure with quinquennial guarantee to the cost of €. 23.400,00 + IVA.