Offer structure geodetic m. 18 x m. 36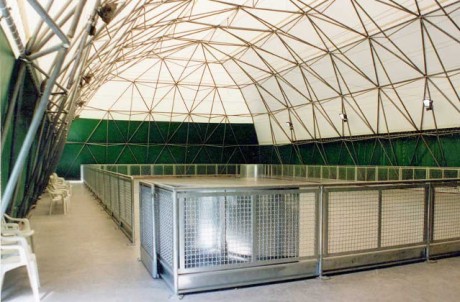 Supply of a reconditioned geodetic spatial reticular structure of dimensions m. 18 x m. 36 with redisposed square section tubular members for the assembly of any coverage panels sized by area III with calculation report for the building area supplied with certificate of with ten-year warranty.
Price: 23.000,00 € + VAT
N.B.
Possibility to supply also the new tarpaulin to be customized with five-year warranty delivery in simple and double membrane.