Flat spatial reticular structures
Flat spatial reticular structures
Reticular trellis made of specially dimensioned rods with a circular profile connected and bolted at their ends by means of joints or knots.
The joints or knots consist of forged caps made of quality steel.
Holes are drilled in the joints to accommodate the screw used to secure the rod.
Corrosion protection is achieved by:
hot-dip galvanisation
electrolytic galvanisation and/or epoxy and polyurethane powder coating on request.
Finally, it should be pointed out that the cover is generally made of polyester fabric, coated on both sides with PVC treated with type 1 class B-s1, d0.
The cover can also be overlapped to the structure or to the nodes of the grid with special hooks formed by double tie discs and tensioned with chain cables.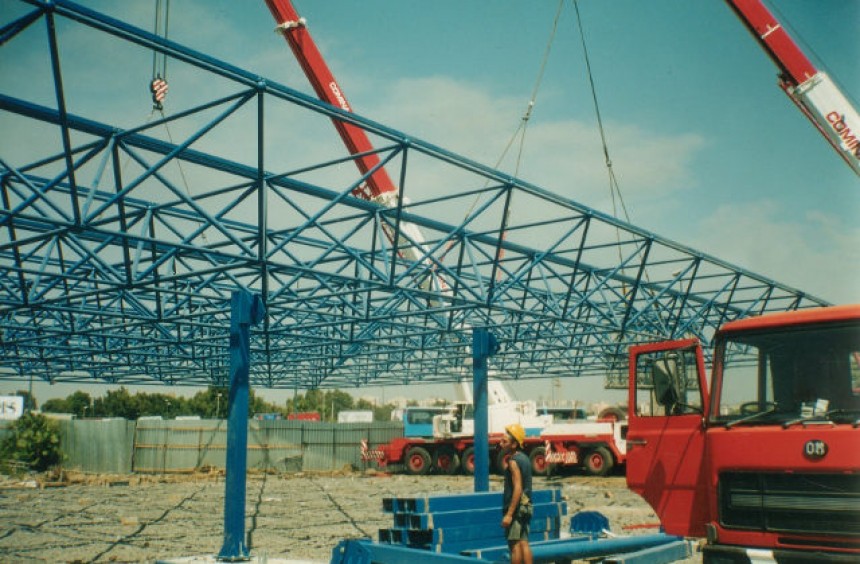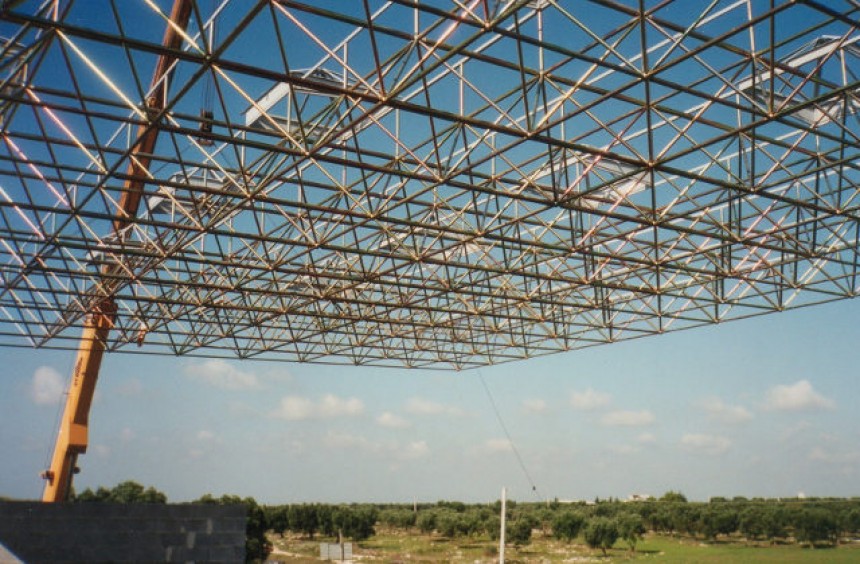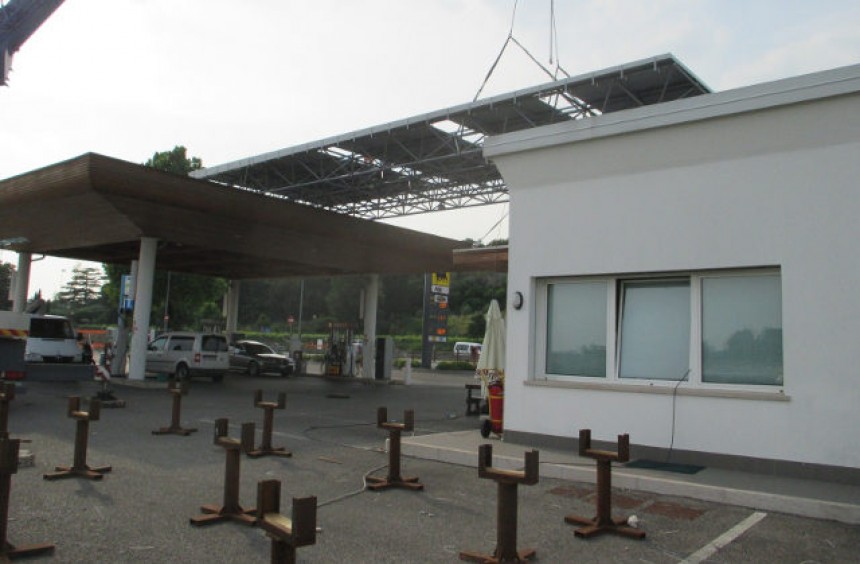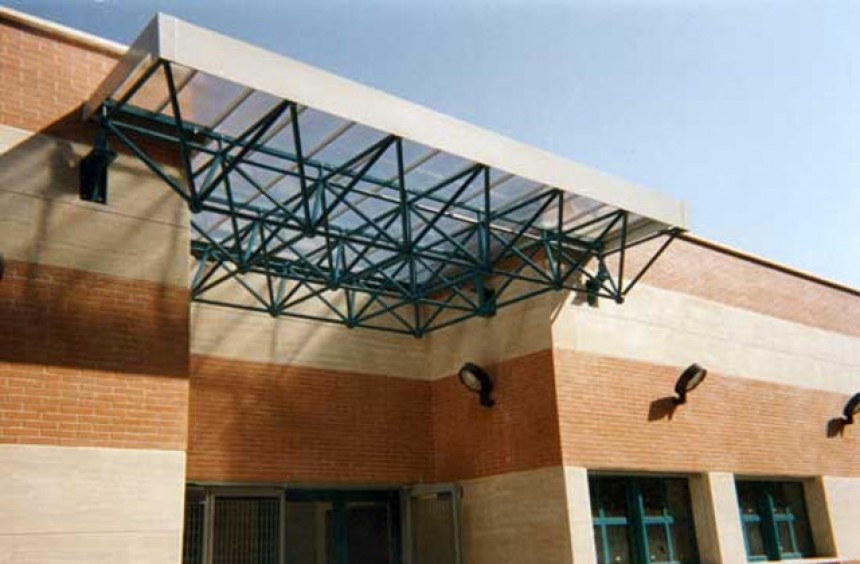 Tensint canopies, manufactured with technology based on precise geometric calculations, can solve even overhanging roofing problems. Tensint canopies are lightweight and adaptable to any shape.
Read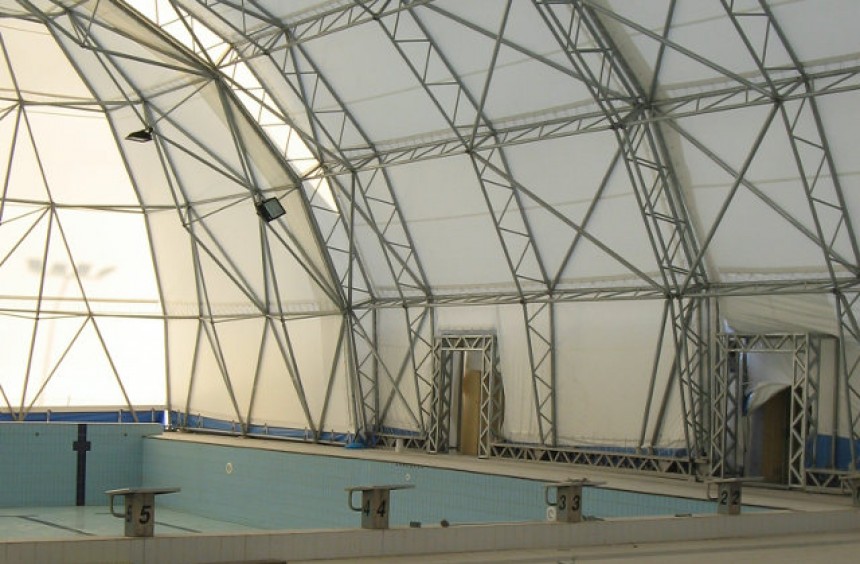 The Tensint mobile structures, made with structural technology that has been proven for decades, have been modified and adapted to be able to slide and be moved effortlessly with the simple push of a person.
Read